Cutting Edge Customer Relationship and Customer Experience
We deliver high performance and innovative Professional Services to design, build, and transform your CRM and CX Systems.
Customer Digital Strategy Consulting
We thrive on the rich experience of CX consulting with the "Outside-in" view planning a roadmap for experience design and architecture.
Complex Customer Experience (CX) Design
We undertake projects that will significantly transform CX using Marketing, Commerce, Analytics, and Omnichannel customer interactions.
CRM Technology Implementation
We implement CRM Application Technologies typically focussed on Sales, Customer Service, Marketing, Commerce, and Cross - CRM.
Customer Spotlight
Standard Chartered Bank renews its CX Mission with Virtuos
Standard Chartered Bank, a leading Global Bank, first engaged with Virtuos in 2008 with a mission to change its Customer Experience (CX) Processes using KANA (Now Verint) CX Platform. For over 14 years it has relentlessly worked to deliver value and highest NPS. Now SCB works with Virtuos to embark on new growth and integrating CX on its private Cloud. SCB has been continuously optimizing and transforming the application using Virtuos CXDesk CX Continuum As A Service.
Case Study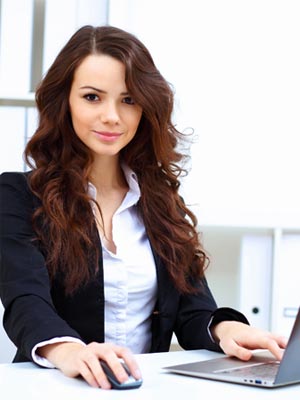 CXDesk is implementing and optimizing solutions constantly:
Evolving needs of Standard Chartered Bank
Providing complex reporting and Admin Services
Monitoring Systems and Health Check Services
Providing Upgrade Assistance
CRM Technologies
CRM Functionalities
Hours of CustomerJourneys
CXDesk hours
CRM Digital for X, Y, and Z Generations of your customers
Complex Customization
Deep Engineering skills
Design with love
Customer is at heart
Pace Layered Approach
Rapid, Agile, and Modular
DXP Ready Build
Top-notch Digital Design
All

CRM - SALES

CRM - SERVICE

CRM - MARKETING

CRM - COMMERCE

CROSS - CRM
Digital Masterminded
Business best practices
Digital Masterminded
Digital Transformation using C.Digital Mastermind best practices
Digital Engineered
Built for customer success
Digital Engineered
Personalization behind every C.Digital Engineered Implementation
Industry 4.0 Designed
Architected for the future
Industry 4.0 Designed
Authentic Vertical ready design complying to Industry 4.0 architecture
Thomas Cook India delivering world-class CX
CRM underpins the rapid evolution of travel business
Thomas Cook India Ltd. (TCIL - no relationship with Thomas Cook UK) has significant business challenges prior to the implementation of CRM Service Cloud. Some of the pain points include a) Lack of availability of complete and accurate customer information to people across lines of business, b) Lack of seamless cross channel and multi-channel communication management amongst several others.
View Case Study
Industry 4.0
Modern Industries
Travel & Hospitality
ONLINE TRAVEL
Banking & Financial Services
NON BANKING FINANCE
Healthcare Services
LIFE INSURANCE
CX Strategy and Business 4.0 Acumen for Customer Success
01.

CX Strategy, Design, and Architecture

Pace-layered consultative approach to understand the objectives and nuances of the client's situation, then bring CX best practices and technologies.

02.

Business 4.0 Consulting Skills

Harnessing Industry 4.0 and Globalization 4.0 best practices and business frameworks to deliver "autonomous" and "continuous next" outcomes.

03.

Flexibility and Customer Success

Our strengths lie in a flexible blend of business, creativity, and technology skills, and the very client-centric culture. The C-SAT score on average is greater than 98%.

04.

Project Management and Execution

We maintain Digital Dexterity standards to ensure the quality of communication, transparency in project status, and high visibility in the progression.
CRM and CX Portfolio of Services
Customer experience and CRM implementation services continue to be in high demand with the advent of digital business transformation. CRM functionality falls into five main categories: sales, marketing, customer service, field service, and e-commerce, as well as several cross-CRM applications.
CX Strategy, Design, and Architecture
95%
Business 4.0 Consulting Skills
90%
Flexibility and Customer Success
98%
Project Management and Execution
85%
C.Digital is a breakthrough in implementing "CRM" across the enterprise as a digital transformation initiative.
C.Digital Design Mastermind Architecture has three elements — a) human-centered Customer Digital Design b) CRM Digital Engineering using AI and cutting edge technologies and, c) Business 4.0 readiness with "Continuousness."
C.Digital Practice is founded on an agile, cost-effective, and flexible model using AI, cloud, and crowd.
Digital Design is at the core of C.Digital Practice
Virtuos uses a C.Digital Model of Digital Transformation and PLUS Methodology — the Vivid Customer Experience Model using the CXNow framework to execute consistently across departments. This includes CX Discovery, CX Audit to journey mapping, human-centric design thinking, and "Continuous Next" programs.
Venky Vijay Reddi
Founder and ExperienCEO
What People Say
Testimonials
We chose RightNow, because of exceptional Consulting Approach that Venky and Virtuos offered for Flipkart.
VP-Technology
Flipkart.com

With KANA solutions, we are able to meet the challenge of providing the best experience for our customers.
Head of Technology
Standard Chartered Bank
RightNow CRM implemented by Virtuos has helped us in managing our Customer Experiences better.
Chief Technology Officer
MakeMyTrip.com
Thought Leadership
From
USEFUL RESOURCES