TRAINING AND DEVELOPMENT
Learn, connect and share perspectives using modern Elearning tools.
We provide overall development of our employees through excellent training and learning opportunities. Training to us is more than just building skills and knowledge for each within our team for their benefit. We firmly believe that investing in effective technical and soft skill training to ensure that our employees are more productive, enthusiastic, and motivated. Trained and certified talent subsequently implements their new knowledge and skills into everything they design, produce, and serve our clients.
We provide a steep learning curve, and an average Virtuoso learns three times faster than his peers.
Skills
Training
Learn through a variety of options - In person, online, self-paced on various skills needed for career advancement. Earn certifications, badges, and points from improved capabilities, and connect with peers, industry experts, and technology masters to hone skills further.
Professional
Development
Virtuos sponsors short-term certificate programs, and long-term Post-graduate courses from leading universities worldwide to select few employees. These advanced programs develop you to assume important leadership positions in the company or represent key businesses.
"VIRTUOSOSHIP"
EDexterity Program
Experiential Training ups ante with Teaching pedagogy. Virtuos offers "Mastering Business Art (MBA)" in four disciplines namely CX, Digital, Systems, and Technology. Programs provide unique learning opportunities through leaders in emerging technologies such as AI, Cloud, CX, and Digital.
LEARNING OPPORTUNITIES
Learn various technologies, software tools and build consulting capabilities for many functions such as Sales, Pre-Sales, Technical Support, Engineering & Development, Experience Design, CX Transformation, Digital Marketing, Finance, IT Admin, Quality Assurance, E-Commerce, etc.
Wundero
Virtuos offers extensive training programs, on-the-job live project experience, certifications in the modern #Experiencestack and industry domain expertise through Wundero.com. Wundero Agile Learning Platform curates thousands of courses from senior consultants, research analysts, and the community.
Oracle CX
Being a leading-edge partner of Oracle for CX, we offer extensive learning and certification opportunities on CRM/CX Technologies and Platform As A Service (PaaS).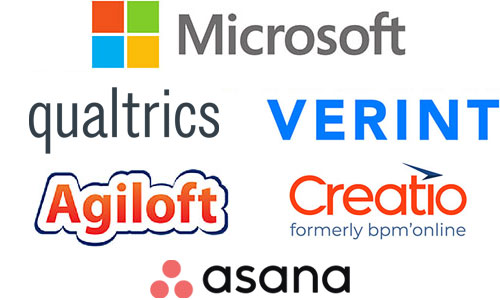 Microsoft, Verint, Creatio, Agiloft, Qualtrics, and Asana
Learn from our Partner technologies: Microsoft on PowerApps, Dynamics CRM; Verint for Customer Experience & Workforce Automation; Creatio for Low Code No Code Platform CRM — Sales, Service & Marketing; Agiloft for Contract Lifecycle Management (CLM), Qualtrics for Experience Management (XM) and Asana for high productivity work collaboration suite.
Sales, Marketing, Consulting Skills
Great opportunities to learn by working with top-notch customers and partners in Sales, Marketing, Consulting disciplines. Gain access to best business practices from Industry leaders and expertise on digital transformation.
Dot.Net
Our alliances with Microsoft, Clicksoftware allow you to practice on Dynamics CRM, Click Field Service, SharePoint Portals besides other technologies using your dot.net skills.
Java and Javascript
We offer opportunities to learn and become an expert on Java and javascript technologies and implement top-notch projects complementing our Software Engineering Services.

MEAN Stack and More
A variety of learning opportunities are available through on-the-job training and implementation of projects on E-Commerce, DXP, UI/UX using various Software Engineering technologies.
Rewards Performance
Tie it to pay
See Performance
The best judge is the team leader
Fuel Performance
What do great team leaders do?
Interested?
Please apply if you are looking for promising and challenging career options.
Join virtuos team