About Standard Chartered Bank
Standard Chartered PLC is a British multinational banking and financial services company headquartered in London, England. It operates a network of more than 1,200 branches and outlets across more than 70 countries and employs around 87,000 people. Standard Chartered Bank is India's largest international bank with 100 branches in 43 cities, and has been operating in India since 1858.
Highlights
Agent Productivity
Tremendous increase in email response productivity, performance monitoring and increased interoperability
C-SAT
Improved customer satisfaction across digital touchpoints
AHT
Considerable reduction in Average Call Handling Time (AHT)
Modules Used
Email Management System
Response automation tools
Secure messaging
Knowledge Management
Reporting and Analytics
Challenges faced by Standard Chartered
High email volumes
Decentralized customer response management
Reporting and customer analysis time consuming activity
High online banking suport costs
Multiple solutions in multiple locations for handeling enquired
Low C-SAT and online adoption rate
Virtuos Approach
At Standard Chartered Bank, Virtuos implemented a mega project for bringing automation and efficiency + Productivity through KANA Response - a state of the art Contact Centre. The entire Credit Card Ops of Service and interactions are manned over KANA System. The solution implemented by Virtuos is designed to intelligently automate and manage high volumes of inbound email and web queries. Some key features of the solution are- modules to allow quick, consistent, and accurate email responses, enterprise support for multiple lines of business, integration with enterprise databases for auto-response and data exchange.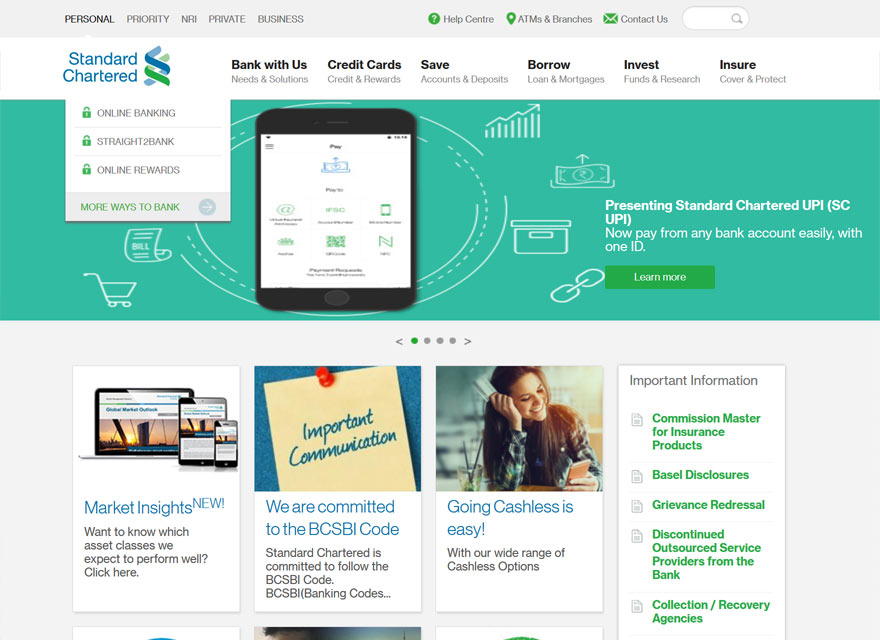 Customer Quote - Head of Technology, Standard Chartered Bank
With KANA solutions, we are able to meet the challenge of providing the best experience for our customers.