INTRODUCING W.DIGITAL —
THE DIGITAL WORKPLACE PROGRAM
TO KEEP CX AND EX IN UNISON
Your Digital Workplace Program Will Be Tested Throughout Every Phase of Its Life Cycle
From initial envisioning...
...to ongoing operation
Why
Metrics Tell Your Digital Workplace Story
Connect the
Digital Workplace to Business Priorities
Demand Management
Market Responsiveness

Target Market Index
Market Coverage Index
Market Share Index
Opportunity/Threat Index

Product Portfolio Index
Channel Profitability Index
Configurability Index
Sales Effectiveness
Sales Opportunity Index
Sales Cycle Index
Sales Close Index
Sales Price Index
Cost of Sales Index
Forecast Accuracy
Customer Retention Index
Product Development Effectiveness
New Products Index
Feature Function Index
Time-to-Market Index
R&D Success Index
Supply Management
Customer Responsiveness
On-Time Delivery
Order Fill Rate
Material Quality
Service Accuracy
Service Performance
Customer Care Performance
Agreement Effectiveness
Transformation Ratio
Supplier Effectiveness
Supplier On-Time Delivery
Supplier Order Fill Rate
Supplier Material Quality
Supplier Service Accuracy
Supplier Service Performance
Supplier Care Performance
Supplier Agreement Effectiveness
Supplier Transformation Ratio
Operational Efficiency
Cash-to-Cash Cycle Time
Conversion Cost
Asset Utilization
Sigma Value
Support Services
Human Resources Responsiveness
Recruitment Effectiveness Index
Benefits Administration Index
Skills Inventory Index
Employee Training Index
HR Advisory Index
HR Total Cost Index

Boost Individual Performance
Promote Creativity and Innovation
Attract and Retain Talent
AGILENTERPRISE STRATEGY
Use
Digital Workplace Metrics
Use Digital Workplace Metrics as a Catalyst to Partner With Other Corporate Functions That Drive the Employee Experience
Digital Workplace Metrics
Employee Attract/Retain Measures
Employee Onboarding Measures
Workforce Skill/Competency Measures
Process Measures
Customer Satisfaction Measures
Technology Adoption and Utilization Measures
Employee Satisfaction With IT Organization
Business Metrics
HR Metrics
IT Metrics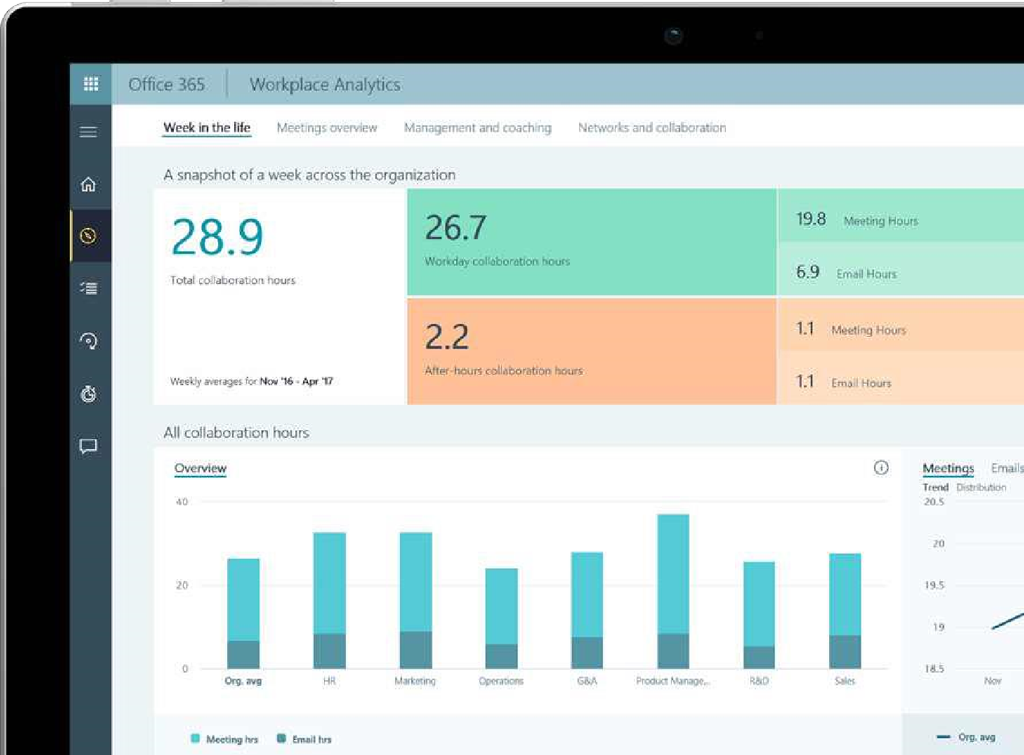 Mashup IT and HR data
Demonstrate That IT Possesses Magical Powers
How
Categories Correspond to Digital Workplace
Categories Correspond to the Digital Workplace Building Blocks

PLUS Financial
Business Alignment

People Alignment

IT Alignment
Vision:
Value Propositions for the DigitalWorkplace
Strategy:
Blueprint for EffectiveExecution
Metrics:
Results, Benchmarks, Value, and Return on Investment
Employee Experience:
Plurality of Approaches
Usability and Consumerization
Interaction and Feedback
Participation and Contribution
Smart Workspaces
Organizational Change:
Culture and Structure
Skills and Competencies
Incentives and Recognition
Governance
Freedoms, Responsibilities, and Partnerships
Processes:
Focus on Augmenting Dynamic, Creative, and Nonroutine Work
Information:
Data and Content Delivered in Context
Technology:
Mobile, Cloud, Analytics, AI, Content, and Collaboration Services
Package as a Digital Workplace

Balanced Scorecard
Evolve From
Inside-Out to Outside-In Metrics
Evolve
Within a Metrics

Maturity Framework

Phase 1
Measurement
Anarchy
"Do Your
Best"
Phase 2
Measurement for Performance
"Setting Targets"
Phase 3
Measurement for Comparison
"Who's Better?"
Phase 3
Measurement for Prediction
"What's Ahead?"
Phase 5
Measurement for
Innovation
"New Opportunities"
Digital Workplace Scorecard Sample is available to download
Download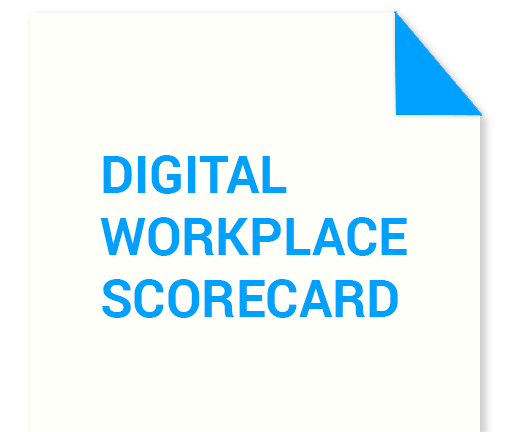 Your
Action Plan
Next Morning
Assess the metrics you currently use to tell your story. Be brutally honest about what it says about you
Next 90 Days
Find the "magic" IT metrics you have under your nose
Collect metrics from HR, real estate, and the business
Assemble and package into a digital workplace balanced scorecard
Next 12 Months
Govern key decisions by their impact on the scorecard
Evolve the metrics as you evolve your digital workplace program
Connect with us
Enquiry Form
Fill in the following form and one of our representatives will be in touch with you shortly.!