CXOpia Framework

for Brands

Knowing the state of CX and brand's CX Mission is a prerequisite of any engagement model. CXOpia is part of CX Primer, the key aspect of our transformational CX Program - CXNow.

CXOpia framework, a proven and useful tool to engage with the executives at the brands where the CX is likely to be a key differentiator. We encourage executives and stakeholders to foster action and accountability to the building blocks of CRM — vision, strategy, metrics, customer experience, organizational collaboration (including employee experience), processes, information and insight, and technology.
KNOW THE
BRAND

FIRST

Every good brand will have a vision, mission statement and their business model. Learn how the brand's Customer Service and Support (CSS) is structured.

As a first step Virtuos consultants take CX perspective by conducting preliminary research using Insighteer Framework. The exercise involves the study of Customer Service and Support (CSS) structure and the capabilities of an organization to fully deliver Customer Satisfaction by activating Multi or Omni channels.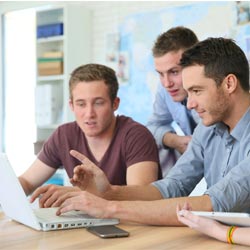 Outside-In View
The research encompasses reviewing brand's digital assets — website, social media connections, customer relations, products, and services. We apply Virtuos Innovative Insighteer framework to find the brand's CSS Structure, pulse of customers, financials, competencies, people, processes, and technologies along with benchmarking with industry leaders on a multitude of metrics.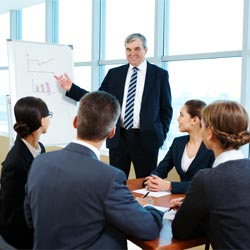 Inside-Out View
We talk to the brand's constituents — the employees, partners and customers about their CSS structure and make a judgement on the state of CSS. We connect with the key leaders of the brand to know their business model and future plans for driving Customer Experience (CX). Sometimes we impersonate as a customer to participate in the entire lifecycle of CSS touching all the channels of engagement.
FIND THE
CX METRICS

THAT MATTER

Customer Experience (CX) is not an overnight achievement. Find the company's efforts to drive CX as one of their differentiating factors.
Most organizations are looking at metrics that fit into five categories:
Customer satisfaction
Customer loyalty/retention/churn
Advocacy/reputation/brand
Quality
Employee engagement
An organization must create a CSS strategy in order to achieve its operational and customer-related goals and to realize its CSS vision. The CSS strategy is effectively the "how" that supports the CSS vision's "what" and "why."
OPTIMIZE
CUSTOMER, EMPLOYEE AND BUSINESS

OUTCOMES

To be more customer- centric and provide better CX, brands must take a strategic approach to customer service.

The right building blocks (in the diagram) framework helps organizations to pursue Customer Service and Support (CSS) best practices. Successful CSS initiatives deliver, over time, consistent, effortless, intelligent, and personalized customer service experience, and while applying this framework we consider all building blocks at all times.
APPLY
THE EIGHT BUILDING BLOCKS

FRAMEWORK

The eight building blocks of Customer Service & Support (CSS) summarizes the best practices related to CX.
1 Vision

2 Strategy

3 Metrics

4 Customer Experience
An organization's vision is a starting point, and any senior executive should be able to present the brand's image in a few minutes. At Virtuos, we will also showcase few centric vision statements, supporting values and philosophy from around the world and how these brands have made their vision actionable for all CSS contributors such as employees, contractors, and partners.
What's the organization's CSS strategy to achieve its operational and customer-related goals and to realize its CSS vision. Using a value matrix, articulate the intended experience for each customer, the aspiration being to move each customer segment. The value matrix tracks the value of the "business to customers" and the value of "customers to the business", and how CSS structure is tailored to service.
We can find the critical metrics created to serve as broader key performance indicators (KPI) for the customer experience. Though these CX metrics are unique to each organization, yet we explore examples across different industries for similarities of business model and context. We seek primary data on operational, process-related, strategic, and corporate metrics as a starting point.
CX looks different to different people, and this is because it relates to the perception and feelings of a wide range of customers. We present a CSS view of Customer Experience (CX) with key concepts such as the connection between customer and organization, CX management, employee relationship, CSS structure/policies, and other departments/ecosystems across the customer segments.
5 Org Collaboration

6 Processes

7 Information & Insight

8 Technologies
5
Organizational Collaboration
How well the organization is preparing for new ways of working in the experience economy. Ultimately CSS is everyone's job in the organization for things like transactional to mission-critical activities, how well the teams collaborate. An insight into their CSS projects, customer service ambitions, and the organizational blueprint related to activity layers - govern, adapt, orchestrate, and execute.
How do customers interact with the brand? Apply typical elements of a customer journey map for persona x. Does the organization unify cross-departmental efforts? View processes from the customer's perspective and identify the multiple processes touched on by customers and how they may feel during each journey, rather than focusing on channels and touchpoints.
7
Information and Insight
Information is the new currency of digital business. A single view of the customer that provides continuous intelligence does not necessarily result from a single tech solution. We use three rings of information governance under the aegis of Data As An Intelligence (DATI) - the master data, the application suite or shared application data, and single application data to garner insights.
We cover the CX technologies broadly from ten categories (see the diagram under the technology stack) and map the same to see how they can impact customer satisfaction, loyalty, and advocacy. We garner more insights related to channel-less thinking, AI technologies, guided workflow stack, data access, personalization, contact center, knowledge & insight, and resource management.
"An impactful vision for the customer service is a powerful way to communicate what the customer success should look like for your brand."
FIND THE
TECHNOLOGY STACK

IN USE

At a simple level, technology is just an enabler of Customer Service strategy.

The diverse customer service technology landscape is transforming the way brands serve their customers across multiple touchpoints. On a broader level, the stack of these technologies tends to grow with the CX maturity of an organization. It's pertinent to see which technologies (see the table below) are empowering the customers and the agents.
CXOPIA

, THE CRITICAL PART OF

CX PRIMER

Engage with Virtuos Consultants to book a FREE CX Primer workshop to provide smarter insights.

Connect with Us
Enquiry Form
It's not Sales or Service Cloud. It's EXPERIENCE CLOUD! Designed for delivering superior experiences to your customers, employees, and other constituents. Contact us today to know more.