About Myntra
Myntra is a lifestyle apparel e-commerce leader in India and one of the fastest growing in the space. Being India's largest e-commerce store for fashion and lifestyle products, Myntra aims at providing a hassle free and enjoyable shopping experience to shoppers across the country with the widest range of brands and products on its portal. Myntra's value proposition revolves around giving consumers the power and ease of purchasing fashion and lifestyle products online. To make online shopping easier for you, a dedicated customer connect team is on standby to answer your queries 24x7.
Highlights
20 Million+
Monthly active website users
>10,000
Customers reach out to Myntra every month (multiple interactions)
System Scalability
With 60-80% Y-o-Y business growth
Modules Used
Incident Management
Contact Centre
Social Media Integration
CTI
Chat
Knowledge Management
Surveys
Analytics
API integration
Challenges Myntra faced
Scalability of systems due to fast Y-o-Y growth of business
Significantly high turn-around time for responding to queries
No means to collect customer feedbacks and action on them
Siloed eco-system
Integrating all customer facing channels
Lots of Clicks to fetch information from different Systems
Virtuos Approach
Virtuos implemented end-to-end CX suite Oracle Service Cloud as a unified Incident Management System for all channels of Customer Support, Including E-Mail, Voice, chat, and social. Myntra users uses the solution implemented by Virtuos every day to orchestrate customer interactions and workflows. Myntra has grown at about 60-80% Y-o-Y over the last five years and today, they are the market leaders in the fashion ecommerce industry. In this journey, Oracle Service Cloud platform implemented by Virtuos has been a constant and the solution has been able to scale with the business needs every single time without having to make any significant changes in terms of breaking down of services or data loss or integrity breach. The solution allows the consumers to interact directly with Myntra; in turn helping Myntra to understand customer requirements better. Myntra uses survey module implemented in the platform to collate customer feedbacks and take appropriate actions to improve CX.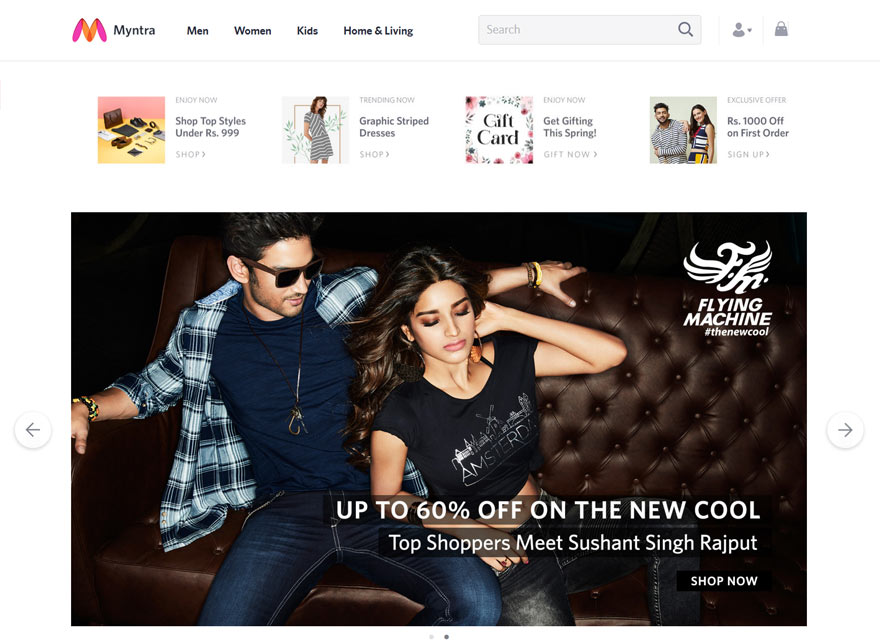 Customer Quote - SVP-Engineering, Myntra.com
Quantitatively, we are running today at a billion-dollar GMV run rate. Five years ago, when we started, we were only a fraction of this. Every single year the Oracle Business Cloud has scaled with the size of our business without us having to make any significant changes. Not even once did we have to deal with the breaking down of services or data loss or integrity breach and that says a lot.